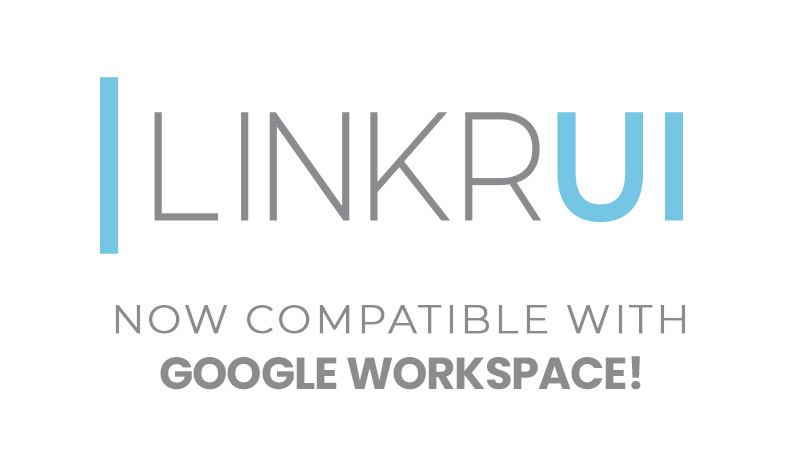 Santa Cruz Software, a renowned provider of software solutions for cross media content publishing, is excited to announce the launch of LinkrUI for Google Workspace. Building upon the success of LinkrUI for Microsoft Office and Adobe applications, Santa Cruz Software continues to revolutionize the way professionals manage their digital assets by offering seamless integration with the comprehensive suite of Google Workspace tools.
LinkrUI for Google Workspace empowers users to effortlessly search, import, place, and synchronize digital assets directly within Google Docs, Google Sheets, and Google Slides. Whether you're working with images, videos, or other media files stored in a DAM system or cloud storage service, LinkrUI ensures that you and your team have instant access to the latest versions, enabling efficient collaboration and eliminating the frustration of searching for lost or outdated assets.
Expanding LinkrUI's compatibility to include Google Workspace demonstrates Santa Cruz Software's commitment to providing a unified and streamlined asset management experience for professionals across diverse industries. Google Workspace, comprising Google Docs, Google Sheets, and Google Slides, is a widely utilized productivity suite that enables teams to collaborate seamlessly on documents, spreadsheets, and presentations. With the integration of LinkrUI, users can now enhance their workflows within these applications, saving time and improving productivity.
LinkrUI for Google Workspace brings a host of powerful features designed to simplify your workflow and optimize productivity. With LinkrUI, you can easily import Documents, Sheets and Slides from your DAM or cloud storage service. You can also archive Documents, Sheets and Slides to the DAM or cloud storage service so the content is available to all users of your service – even if they don't have access to the Google Workspace. Archiving also makes sure the content is preserved outside of Google's ecosystem.
According to a recent survey conducted by Santa Cruz Software, 83% of professionals dedicate valuable time each week to searching for lost assets, with 11% reporting that they do so on an hourly basis. Furthermore, over half of the respondents spend a minimum of three hours per week managing different versions of assets, while 15% invest over six hours in this tedious task. LinkrUI addresses these challenges head-on by automating the synchronization process, providing a streamlined asset management experience within Google Workspace.
"LinkrUI creates a more profitable and productive workflow within companies by managing asset versions, resulting in professionals having access to shared files that the entire team is working on," said Mark Hilton, CEO of Santa Cruz Software. "This newest addition of support for Google Workspace applications offers new ways for teams to be connected, facilitating better collaboration on shared projects across a variety of applications. This addition of LinkrUI for Google Workspace enables creatives and all professionals to be significantly more efficient with their work, benefiting everyone involved."
Pricing & Availability
LinkrUI for Google Workspace is now available via resellers and retail. LinkrUI for Google Workspace costs $99/year per seat and includes compatibility for Google Docs, Google Sheets, and Google Slides. Please visit our LinkrUI webpage to download LinkrUI and see a list of current DAM vendors.