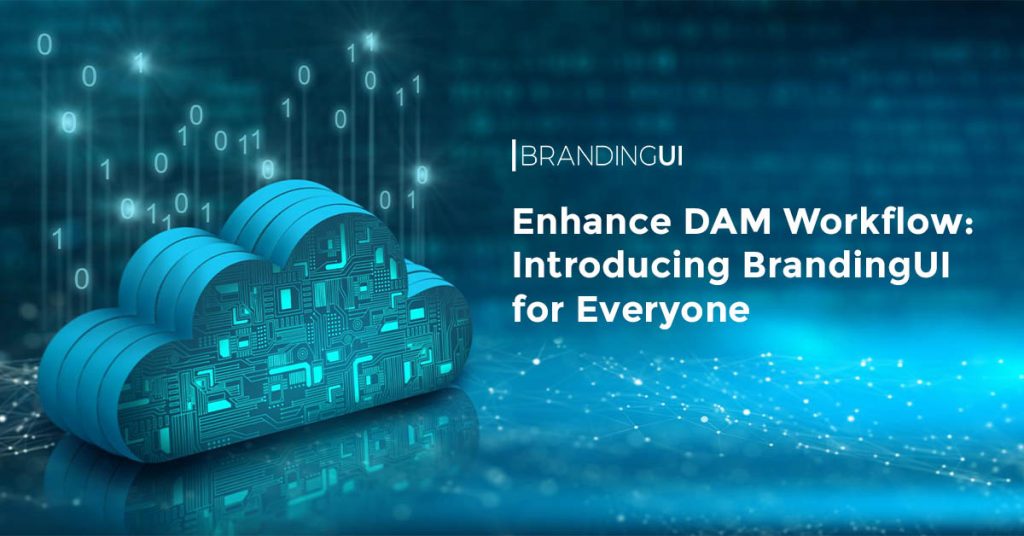 In today's fast-paced business environment, the ability to access and utilize the right resources is crucial for success. Yet many individuals face a common challenge—the creation or modification of marketing collateral often presents an intimidating roadblock for non-creative employees that significantly hampers productivity and stirs widespread frustration in many organizations. Employees company-wide struggle with specialized design software, leading to delays, off-brand materials, and potential damage to the company's reputation. 
Santa Cruz Software's BrandingUI addresses this challenge with its new Digital Asset Management (DAM) systems integration, paving the way for easy, brand-compliant access and modification of marketing assets for all team members, not just the creatives.
Announced last year, BrandingUI has been developed with the primary goal of providing an accessible platform for creating fast, scalable, and consistent marketing campaigns. With its user-friendly interface and adaptable functionality, BrandingUI is set to transform how marketing collateral is customized and distributed.
Efficient Asset Customization
Traditionally, creating and customizing marketing or sales collateral has been a significant hurdle in the sales process, often causing delays and inconsistencies. A recent study commissioned by Santa Cruz Software, involving over 200 sales professionals, highlighted this pain point vividly. Nearly 90% of respondents claimed their job would be made easier if they had access to branded, easily customizable sales materials in a template.
BrandingUI addresses this issue by integrating directly into existing DAM systems, providing an avenue for anyone in an organization to create self-serving content customizations. Whether it's an email, social media post, or any other type of campaign, BrandingUI has got it covered. Also, it works with all common file formats, including those from Adobe, Google and Microsoft. It enables users to edit and design document sets directly within the DAM platform, eliminating the need for separate, potentially complex, integrations.
Transforming DAM Usage Beyond Creatives 
BrandingUI capabilities enable companies to open access to their DAM systems beyond creative teams. BrandingUI lets non-creative team members navigate the interface, gain access to the DAM (according to permissions set up by their administrator) and encourage broader use across entire enterprises. It's not just a tool for creatives; it's a tool for everyone.
As a result, DAM vendors can expect an increase in DAM seat sales. 
DAM Vendor Benefits:
Direct Integration and Expanded Functionality:

BrandingUI seamlessly integrates with DAMs, providing users the ability to find, edit, design, and create sales and marketing assets directly within the DAM platform. 

Wider Usage Across the Enterprise:

The integration of BrandingUI widens the DAM user base beyond just the creative teams. For instance, global sales and marketing users can easily use the BrandingUI interface to gain access to the DAM, thus encouraging broader use across the entire enterprise. 

Streamlined Workflow Efficiency:

BrandingUI simplifies the workflow for DAM customers by providing a unified interface to access and manage digital assets. 

New Relationships with Existing Customers:

With BrandingUI, DAM systems get additional innovative features, potentially unlocking further use cases that are not immediately apparent and increase the value proposition of the DAM.
Innovation and Future Potential
The integration of BrandingUI doesn't just streamline the creation of marketing materials—it invites innovation. As users begin to explore the integrated system, they may discover new, exciting ways to use it, further enhancing the value proposition of the DAM. With secure and scalable self-service content customization, permissions-based access, customizable workflows and output methods, BrandingUI offers a comprehensive solution to the needs of modern DAM systems.
"BrandingUI lets design teams focus on creating stellar customer experiences and allows the field teams to localize the copy for their specific needs," said Mark Hilton, Founder & CEO of Santa Cruz Software. "We are excited about how this will improve the lives of design professionals everywhere."
Indeed, the future of DAM systems looks bright with BrandingUI. By making brand-compliant, consistent design easy-to-use and accessible to all, Santa Cruz Software is paving the way for a more efficient and user-friendly digital asset management experience. It's not just about managing assets—it's about harnessing their potential to drive growth and innovation.