For the past 3 years, IntelligenceBank DAM, the leading provider of digital asset management to manage marketing processes integrated with PrintUIs Web-to-Print module. The purpose of this turn-key integration has been to make it easy for marketers to control how InDesign templates are edited, within their master, DAM environment.
According to Tessa Court, CEO of IntelligenceBank, Partnering with PrintUI has given our clients unprecedented brand control for trade, partnership and even retail marketing. She ads, whats great about the integration of this system within IntelligenceBank DAM is that marketers can leverage their DAM library and workflow capabilities with best in market web-to-print functionality.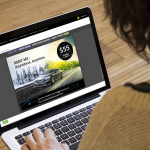 Here's How it Works
Install the web-to-print plugin, and determine on your InDesign templates which elements can be edited. Templates can be for print or digital creative.
InDesign templates are uploaded to your IntelligenceBank DAM either individually or by bulk upload. Granular permissions can be added to ensure end users can only access files that they are meant to see.
With the PrintUI integration, enable your partners, colleagues or even retail staff to make minor, controlled edits, such as changing a logo, fonts, copy or colors that you determine.
When editing a template, your team can instantly access the IntelligenceBank DAM to browse approved images and logos for a specific template.
As an option, you can apply an IntelligenceBank DAM workflow to approve changes made before the file can be downloaded.
Once finished or approved for download, files can be downloaded in multiple formats, to include crop marks as an option.
With this integration, now marketers can get the best of both worlds a fully-featured DAM with robust file and workflow management and guaranteed on-brand marketing in one place.