Just 2 months after the press release of the first version launch of PrintUI, we are happy to announce our second major version! We've had many small updates between our launch and now, but this is our first major new feature push since launch.
PrintUI now has full support for multi-page InDesign documents. This has been our #1 request when speaking to clients and we made it top priority to get this feature integrated.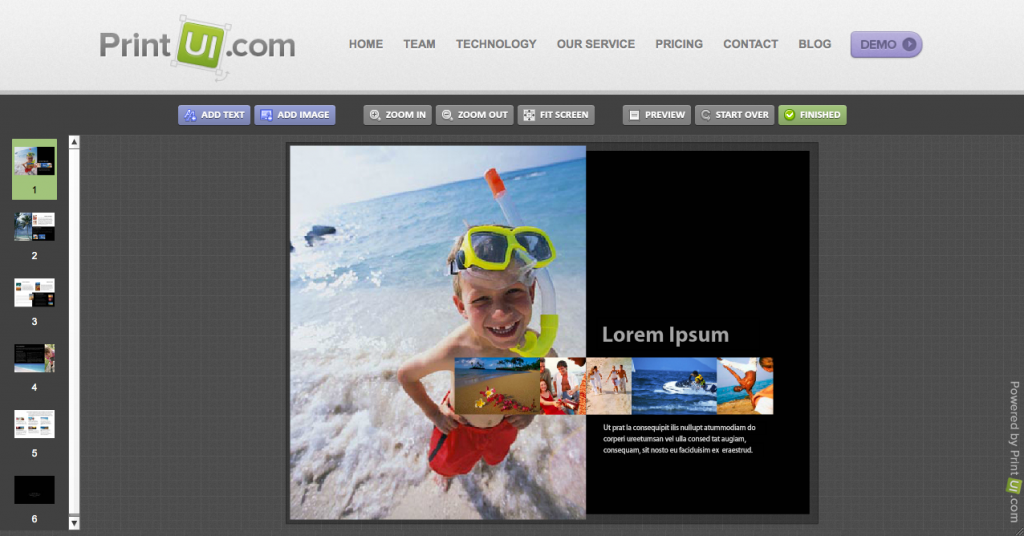 Using our new 2.0 version of the PrintUI InDesign extension, multipage documents can now be uploaded to your PrintUI account and the upload process works much the same as single page documents did.
Uploading multipage documents using the new extension is very simple:
If all pages in the document are the same size, the template will be uploaded as a multipage template without doing anything special.
If the pages in the document are not the same size, the template will be uploaded as a multisize template. (Multisize templates allow you to use the PrintUI APIs to select a template by name and size code. For example, you might have a sign that has several available sizes, but otherwise has the same design in terms of colors, fonts, and general layout.)
If there is more than one page size in the document and you wish the template to be a multipage one, it is necessary to specify that the document is multipage in the template options dialog.
If a story spans across multiple text frames or pages, the story is automatically split while the document is packaged. This allows stories to be kept as single stories in your source InDesign document, but you must be aware of this because these splits can happen mid-paragraph.
Editing multi-page documents in the web app is very intuitive.
All pages are presented as page thumbnails on the left side of the app with the page number beneath the thumbnail. Clicking on the thumbnail will switch the page shown in the app. There will be a slight delay the first time a page is loaded while it's rendered, but subsequent page loads should be instant.
After editing each page, the page thumbnail will be updated to show an accurate rendering of the edited page, and all edits are immediately saved to the server in the background.
If you try to leave the app without viewing all pages, there will be an alert warning you of the fact.
The quality you expect is assured.
Both single page images and multi page pdfs can be retrieved via the PrintUI API for multipage documents. If a multipage document has multiple page sizes, the page sizes in the pdf will match the individual InDesign page sizes.
We hope you like the new multi-page feature as much as we do. We are already hard at work on our next major feature. More news coming soon!