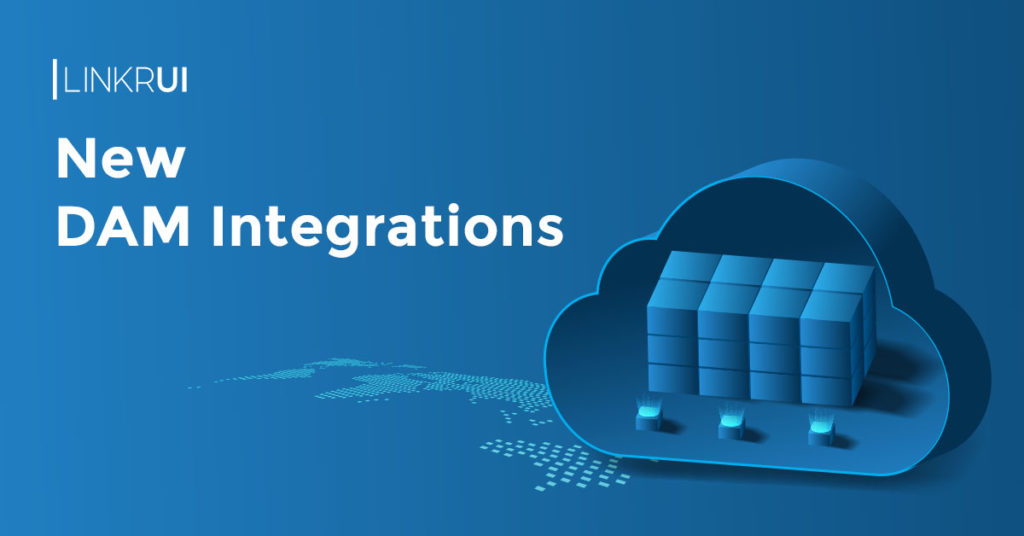 Santa Cruz Software is excited to announce new digital asset management (DAM) integrations for LinkrUI, our DAM connector. Our goal with LinkrUI is to help teams streamline their workflows and improve collaboration by connecting Adobe applications and Microsoft applications to DAMs and other cloud services, making it easy for teams to access and manage their digital assets. New DAM integrations offer more options for teams to take advantage of LinkrUI in-app connection to cloud storage along with other features of LinkrUI. 
With these new integrations, LinkrUI users can easily access their assets from a variety of DAMs, making it easier for teams to find and manage digital assets across different platforms. The new DAM integrations for LinkrUI include: 
Brandworkz

Cloudinary

Frontify

hyperCMS

IntelligenceBank

MediaValet

Welcome DAM

Netx

Tenovos 
LinkrUI enables direct searching, opening, placing and synchronizing of digital assets stored in a DAM system or other storage services. LinkrUI offers an in-app panel for direct access to DAMs for Adobe applications and Microsoft applications. The premium version of LinkrUI adds compatibility for Adobe Premiere and Adobe After Effects and includes additional features like live filtering and Smart-Linkr, which finds and fixes broken asset links automatically.
At Santa Cruz Software, we understand that efficient asset management is crucial for businesses to succeed. Our DAM connector for Adobe and Microsoft applications help teams collaborate seamlessly on projects without ever leaving their applications. With simplified version control, easy asset search, and seamless connection between shared team assets, teams can increase productivity and focus on what really matters – delivering high-quality projects on time. These new DAM integrations enable further flexibility for teams to collaborate on the DAM systems they're already using, empowering them to simplify their DAM experience with LinkrUI.